Updated On: Oct 297, 2019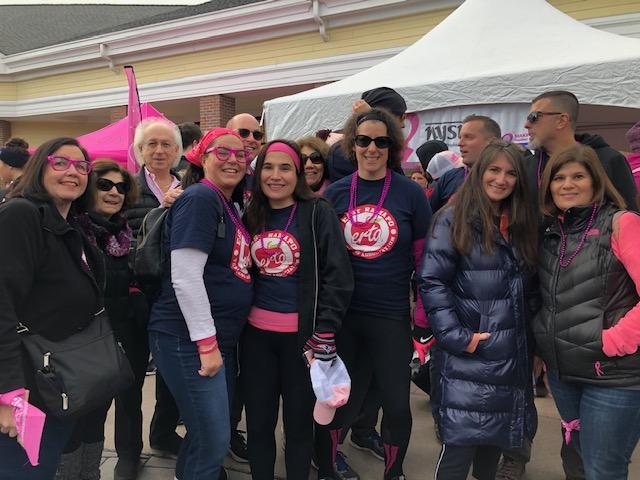 On Sunday October 20th, our ERTA for a CURE team participated in the Making Strides Against Breast Cancer Walk at Woodbury Commons. It was a great day: a great walk, a great cause, and a great day for solidarity in fighting this disease.
Individual schools fund raised this year with events such as pink dress down days and I'm so happy to report the results are through the roof! This year, thanks to the generosity of ERTA member, we are donating $5,035 to the American Cancer Society. That is our highest total yet!!!
Thank you to every ERTA member who dressed down, donated or walked for this very worthy cause!
Hope you'll walk with us in 2020!!
Susan LoRusso
ERTA for a CURE team captain
Check out more photos in the photo gallery.